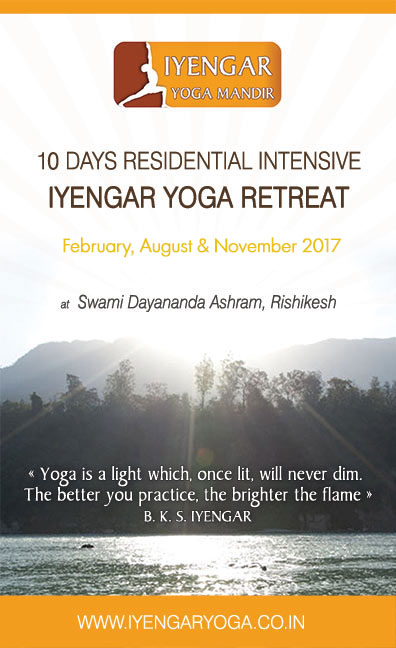 RESIDENTIAL 10-DAYS IYENGAR YOGA RETREAT IN RISHIKESH

New Dates: 1- 10 February | 1-10 August | 21-30 November 2017
with Diwan Singh Bisht - Certified Iyengar Yoga Teacher

For the past 10 years Diwan has studied regularly at the Ramamani Iyengar Memorial Yoga Institute in Poona, under the guidance of Dr. Geeta S. Iyengar, Sri. Prashant S. Iyengar and Guruji B.K.S. Iyengar from whom he also
received his certificate as an Iyengar yoga teacher.
Diwan taught yoga in Italy for three years until 2007 and since then has regularly conducted classes in India and China.
A committed practitioner of Vipasana meditation, Diwan uses its precepts to give his practice and teaching a
meditative and introspective approach.
Keep breathing ...
To be stressed and anxious is for many of us a normal condition while we attempt to fulfill our obligations and make our living. Rarely we find time to acknowledge our body, mind and spiritual well being, though nothing is more important than to take time out, relax, breathe, and take that inner journey to the silence of one's true state of being acknowledging what truly matters in life.

Iyengar Yoga Mandir is offering a 10 days residential yoga retreat to relax, revive and rejuvenate on the banks of the Sacred river Ganga at Swami Dayananda Ashram in Rishikesh. Single rooms with attached bathrooms are provided for the participants as well as nutritious vegetarian fare.

The retreat will take a holistic approach focusing on the body, the breath, the mind and the self. Yoga asana classes will include standing, sitting, twisting, forward and back bends, supine extensions and inversions. There will be yoga therapy classes, pranayama and guided meditation. The class duration will be six hours daily. Everyone is welcome to join.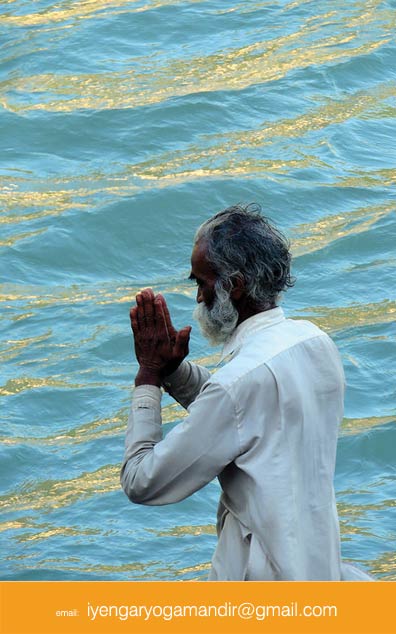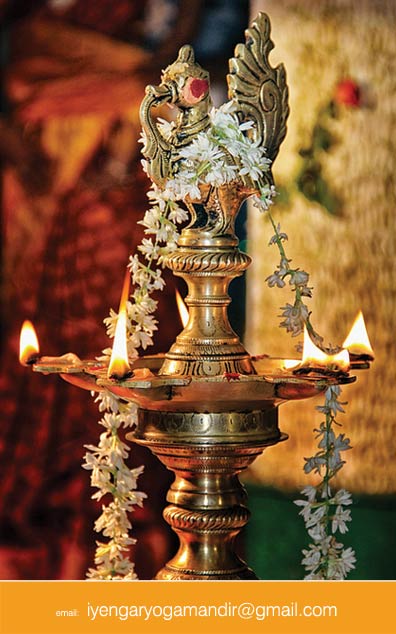 Retreat Syllabus & Activities
» Asanas for Beginner and Intermediate Level
» Use of Props and Yoga Therapy
» Pranayama and Guided Meditation
» Patanjali's Yoga Sutras (Swami Brahmavidyananda)
» Traditional Vedic Mantra Chanting
» Introduction to Sanskrit (Reading & Writing)
» Questions & Answers / Cultural Activities
Click below link for more information:
http://www.iyengaryoga.co.in/retreat-schedule.html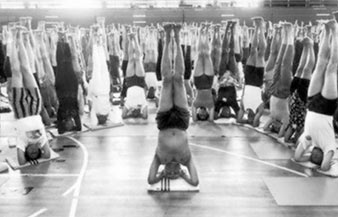 Vedic Mantra Chanting
Chanting of mantras is a Vedic prayer. Through the harmonic rhythm, repetition and participation in the chant, the mind reaches more clarity, concentration and tranquillity. Such a mind, essential for Yoga students, is reached through daily chanting. The specific pitches and strict rules of intonation and syllabic length should be learned according with the tradition of the masters of the past, who figured out how to use the voice to calm the mind and attune the practitioner to the more subtle levels of the "sadhana" - the spiritual path.
Sanskrit - Language of the Gods
Sanskrit (from sams = well, krtam = done) is also called 'Deva Bhasha', the language of the Gods. Sanskrit is the key to enter into the wide world of Indian Traditional Culture. The Sacred Scriptures as well Secular Scriptures are found in Sanskrit language, thus a fundamental knowledge for Yoga and Vedanta students.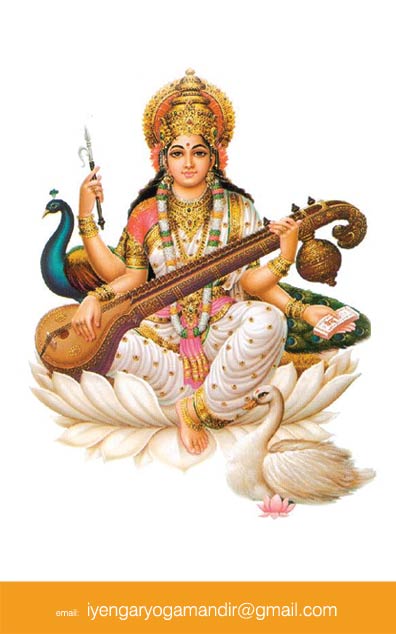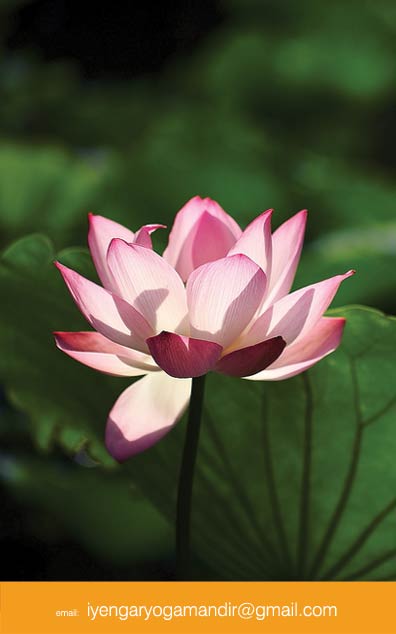 Meditation
Everyday you meet many people. Once you start meditating, you may look at it that you now also have an appointment with yourself.

To have an appointment with myself means that I have to drop all roles that I play throughout the day, like being an uncle, being an in-law, being a husband, a wife, a mother, or a father. You drop all roles. The meditator is therefore arrived at by being totally objective. The basic person, the individual, a conscious presence, remains related to Isvara, the total.

Meditation helps to develop the ability to remain in a peaceful place within oneself and to maintain an emotional balance, independent of incidental circumstances.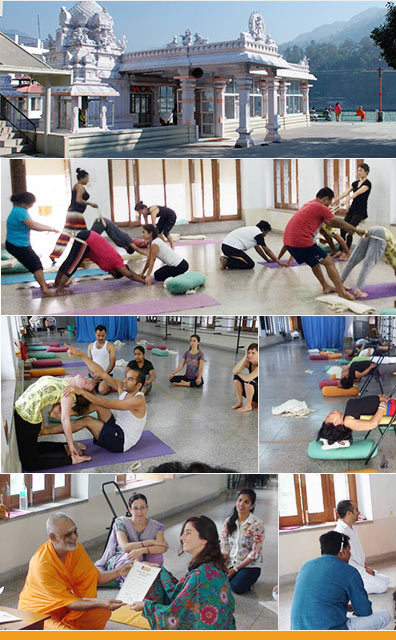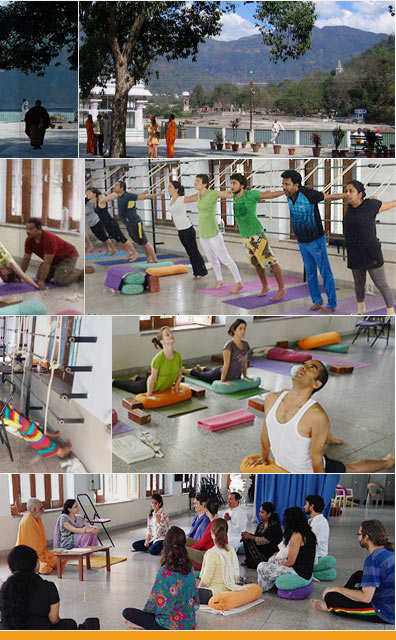 Send a Message / Inquiry


You can register online for the upcoming
10 Days Intensive Residential Iyengar Retreat
at the bank of Ganga at Swami Dayananda ashram in Rishikesh/Uttarkhand: